August 2019 at Bebopalula Rockabilly Cafe in Union, IL
Rock N Wheels Concert June 20, 2019
Long Grove Strawberry Fest 2019
undefined
Todd, Rick, Andy & Jim June 2019 Long Grove Strawberry Fest
undefined
Addison, IL Rock N Wheels June 2019
undefined
Long Grove IL Strawberry Fest June 2019
undefined
Long Grove Strawberry Fest 2019
undefined
The Wild Ones drive up at Rock N Wheels in a 57 Chevy 2019
Gordon Patriarca, Andy Trippi, Rick Lindy & Todd Menke May 2017
Gordon, Rick , Andy & Todd in Action May 2017
Playing a little Chicago style Blues May 2017
Rick and his wife Karen...in the spirit of the roaring 20's at Club Arcada Speakeasy
Todd Menke on guitar and Andy Trippi on Drums
Rick Rockin Arcada Theater 2012
Concert at The Arcada Theater Saint Charles, IL ...2011 (photos by Norm Kullas)
Gary & Rick back stage at Arcada Theater Show April 29, 2011
Rick entertaining the Arcada crowd (glimpse of Noreens profile far right lusting after Al's loins
Gary brings out the Big Bass at Arcada... shower courtesy of rain water
Greg clicks the "talent booster" on his Tele
June 2011 Concert at Willis Tower aka The Sears Tower
Rick, Al & Bob at Willis (Sears) Tower Performance June 2011
From Left to Right Al, Bob, Rick Lindy & Kevin @ Willis Tower
Another shot from The Tower June '01...Gary, Rick, Bob & guest KEVIN O'Conner
Action shot of Bob, Rick & Kevin...
Rick singing at Willis (Sears) Tower
Long Grove Strawberry Fest June 25, 2011
Long Grove's Strawberry Fest June 25, 2011
Rick Lindy & The boys at Strawberry Fest June 25, 2011
Montage from a photo from July 4, 2011 Bartlett Fest
Rick Lindy in Memphis November 2010
Rick Lindy on Beale Street in Memphis, TN Nov 2010
Photos from our performance at Bolingbrook Park Dist. July 7 , 2010

Photos by Charise McCarthy...thanks Charise!
A Photo snapped on the big TV Monitor at Bolingbrooks Concert 7-7-10
It was a terrific stage and production
Rick with his J200 Gibson
It was hotter than H E Double Hockey sticks up there
Rotary Fest 2010
Photos by Emil Shiavo (thanks Emil!!)
From our show at Rotary Fest in Elk Grove 6-20-10
Rotary is always a blast...Dave, Rick, Joe and Gary...
Below more Rotary Fest Pics submitted by Cheryl Brown...thanks Cheryl!
Joe on drums and Rick vocals and guitar...pic by Cheryl Brown..thanks Cheryl
Gaynor's Irish Pub August 15, 2009 pics by Norm Kullas thanks Norm
Rick singing his heart out at Gaynor's
Gary "Sonic" Bloom slapped the bass with one glove
Gary, Rick, Joe on drums and Dave
Gary, Rick Dave and Joe just before the gig
Rick at Elk Grove Rotary Show June 21, 2009
Dave Eliot wows the audience at St. Charles Concert June 25, 2009
Photos from Peggy Kinnane's ...June 12, 2009
Pics by Alexis Eckersall.... thanks again Alexis!
We had a huge dancing crowd at June 12, 2009's Peggy Kinnane's Show
Rick & Dave Rockin' at Peggy Kinnane's
Irish Food, Brews, Dancing and Music by Rick & the Boys
Here are some pics from our May 30, 2009 performance
at Gaynor's Irish Pub in Medinah
Photos by Alexis Eckersall...thanks Alexis!
Rick rockin' at Gaynors..Eric on Doghouse bass
Rick Sings Unchained Melody
Eric and Rick...accoustic duo performing in Frankfort, IL
Eric's little son Sammy taps along with Dad and Rick with his drum set
Here are some pics taken by Norm Kullas
of our show at Gridley's May 23, 2009
Thanks Norm!
Rick with Gary and Joe at Gridley's in Long Grove 5-23-09
Dave at Gridley's May 23, 2009
Rick Sings...."It's Only Make Believe"
Rick and The Wild Ones keep the tunes cranking
Dave and his custom shell pink telecaster
Manhattan's Gig May 22, 09
Photos by Alexis Eckersall...thank's Alexis!
Rick & Dave Rockin' at Manhattan's 5-23-09
Eric, Joe Dave and Rick after a 110 min rockin set
Rick at Emerald Isle May 16, 2009
Rick with his Kay K161 Guitar
Here are a Few pics from our May 9, 2009 show at Blue Chip Casino
Thanks to Susan Zieger for the photos
Rick at Blue Chip Casino May 9, 2009 ..Joe Smith behind glass
Rick Lindy & Dave Eliot _ Blue Chip Casino May 9, 2009
Eric and his "doghouse" bass
Ki's Restaurant April 17, 2009
Photos by Norm Kullas Thanks Norm!
Rick rockin at Ki's with his Kay 161 April 17, 2009
It was a fun night and a lot of dancing
Erc jammed on the Dog House
Joe Smith knocking the cans
Our Show on Friday March 27, 09 at Gridley's
Photos taken by Norm Kullas, thanks Norm!
Rick was ready to Rock at Gridley's 3-27-09
Rick Lindy at Gridley's 3-27-09
Dave Eliot Rockin at Gridley's
Joe Smith...on his Birthday at Gridley's
Gary Bloom Rockin' on the bass at Gridley's
Rockin at Gridleys was a blast!
Rick crooning tune at Gridley's in Long Grove
New Pics from The Rocks Lounge at Blue Chip Casino March 7, 2009

Thanks to my High School Class Mate Julie Ashcraft for

a nice job taking the photos thanks Julie!
Rick Rockin at Rocks Lounge--Blue Chip Casino in Michigan City, IN
It was a packed house at Vegas Baby! at The Blue Chip Casino March 7, 2009
Rick croonin' a tune at The Blue Chip Casino 3-7-09
Dave and Joe at The Blue Chip show 3-7-09
Eric slappin' the Dog House at The Blue Chip show
The Crowd danced all night it was a blast
We are at The Blue Chip the once a month now
It's never a "gamble" when it comes to a good sound at Bue Chip
Eric helped get the crowd movin"
Dave Eliot picks his Fender Tele
A 2009 Publicity portrait of Rick
Rick Lindy at Sun Records Memphis, TN
Photos from Our Performance at Sears Tower 7-11-08
We Thank Norm Kullas for the really nice photos!
Our Performace July 11, 2008 at The Sears Tower was a blast
We Thanks Sears Tower, US Equities
and Grace More & Assoc. for having us
Rockin' The Tower was fun
We took the Loop to The Wild Side of Town
Eric and Rick share a Rockin' moment
The Paparazzi was present at The Sears Tower
Dave was showing everyone the meaning of Twang
We took "stage" at high Noon
The Audience was superb at Sears Tower
Joe Keep the crowd tapping their feet
Rick showing his pipes to the crowd
We enjoyed exposing new people to our music
Norm Kullas took some interesting angles..thanks Norm
Eric Rockin' the crowd with his Fender Bass
Rick and Dave working hard to please the crowd
Fans enjoyed the show almost as much as we did
The Folks at Sears have always been nice to work with
Photo moments from "Blues Bar" in Mt. Prospect
Blues Bar in Mt. Prospect is an awesome place
Norm Kullas took these pics at Blues Bar Thx Norm!
Blues Bar is an All Blues Bros. theme night club
The Wild Ones Rocked Blues Bar in Mt Prospect May 8th
T.W.O's Were asked to fill in for a canceled act 5-31
Eric tries to match the energy level of Leslie...who always amazes us with her energy
Scott Mackay of 95.9FM and Dennis Dufano of The Buckinghams sang a tune with us at 3 Olives
Dave, Joe, Rick & Eric T Rockin out at 3 Olives in Norridge, IL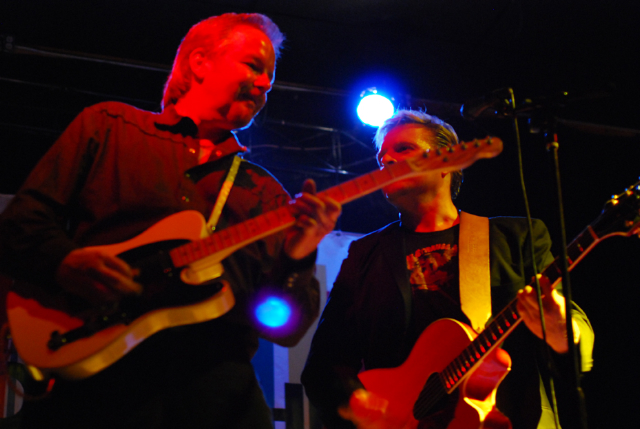 Dave & Rick Performing at Green Dolphin Street
Eric Slappin the Doghouse at Green Dolphin Street
Joe's amazing ability on the drums made him fall right into place immediately!
Rick Rocks out on his Vintage Alvarez Guitar
Eric proved he is a Wild One on his bass!
Rick's "down to earth" performance style was in gear here!
Our Show at Chicago's Green Dolphin St. was a hit!
Is that Frankenstein...or Lindystein?
Our Gig at Landmark Inn in Northbrook April 5, 2008
was a blast! Lot's of People...Photos by Cheryl Brown
thanks Cheryl!!!
The Crowd was awesome at our 4-8-08 show at "Landmark Inn"
The Landmark in Northbrook on 4-8-08 was a blast!
Rick , Dave & Butch..at Our gig at Landmark Inn April 5, 08
The Staff at Landmark Inn... were great..Thanks!
The Energy at Land Mark put us in "Wild Mode"
Eric smoked on the bass on his first night as a Wild One
The Wild Ones Manager Radio Personality Scott Mackay emceed the gig!
The Wild Ones New Guitarist Dave Elliott did a great job on his frirst gig 3-21-08 at Manhattan's
Rick with his Gretsch Rancher
Anthony Smith played some smokin' riffs at The Sundance Saloon on 2-23-08
Cheryl Brown took these nice shots from Sundance Saloon..Thanks! Cheryl
The Wild Ones January 11, 2008 at Green Dolphin Street
Rick and Scott Mackay of 94.7FM True Oldies...who is now Rick and The Wild Ones Manager
Friday 10-26-07 at Manhattan's was a great Rockin' Nite!
Thanks to Scott Mackay at 94.7FM we had a mob..thanks Scott!
Rick Rocks the Crowd with his G5120
The Crowd and Fans made it a blast to Rock on!
Malcom.."The Malculator" Didier added a few blisters to his digits Friday
Todd's Energy and Skill Keep the Crowd Rockin'
The turn out was unbelievable at Manhattan's 10-26-07
A Close up of Rick taken by Norm Kullas thanks Norm!
Norm & Wanda do some Dirty Dancing
Rick Lindy wears a real pair of Buddy Holly Glasses worn by Buddy
The Wild Ones Rock The Country Side ..pic by Cheryl Brown
The Wild Ones Rock The Long Grove Strawberry Festival
Photos by Norm "Crazy Legs" Kullas... thanks Norm!
After Stealing Jethro's Wardrobe Rick Croons a Tune..while Todd Rocks on
Todd on his Tenn. Rose & Rick on his 1949 Gibson ES125 While Butch plays the skins
Malcolm Shows us that Size does matter in Rock-a-Billy as Butch "stirs the soup"
The Fest was a load of fun.. We hope to play it again in 2008